Performance of our Racehorses
Winners to runners – 14.67%
Top 3 finish – 38%
| | | | |
| --- | --- | --- | --- |
| 2022/2023 | 1st | 2nd | 3rd |
| 150 | 22 | 19 | 16 |
Receive the latest news from ATB
ATB-TV as a free service for our owners and readers to provide a more personal touch, especially for those owners that live interstate or overseas.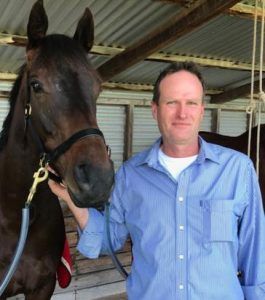 First started in 1996 Paul Preusker Racing is located in McKenzie Creek, near Horsham Victoria. situated on 44 acres, it is home to up to 35 horses in training at any given time. Our employees all pride themselves on being dedicated to the training and to maintaining the health and wellbeing of our horses on every level.
Paul offers a range of services to benefit every equine athlete entering our stable, on top of Race Training Paul offers Pre training, Breaking and Rehabilitation.
Click on the link below for a Video Interview: