Performance of our Racehorses
Winners to runners – 14.67%
Top 3 finish – 38%
| | | | |
| --- | --- | --- | --- |
| 2022/2023 | 1st | 2nd | 3rd |
| 150 | 22 | 19 | 16 |
Receive the latest news from ATB
ATB-TV as a free service for our owners and readers to provide a more personal touch, especially for those owners that live interstate or overseas.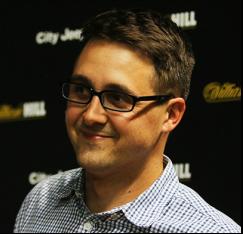 Daniel is a young trainer that has taken big strides in his first few years as a trainer.
Based at Wangoom (near Warrnambool) Daniel gained plenty of experience having worked under names like Weir, Hayes, McEvoy as well as other Warrnambool trainers Ciaron Maher and Jarrod McLean.
With the beach at the stable's disposal the Bowman team are able to provide plenty of variety for their racehorses. The farm also provides a relaxed and quiet atmosphere for the horses – based about five minutes from the Warrnambool racetrack and ten minutes from the beach.
Daniel's final part of his 'apprenticeship' prior to gaining his full license in 2014 was as foreman for the powerful Weir stable at the Bool. With horses like Puissance De Lune, Signoff, Trust In A Gust, May's Dream, Akzar as well as ATB champs in Platelet and Taiyoo under his care, winning results came thick and fast as the Weir domination gained momentum.
Aside from racing Daniel's focus is on his family, including his son Charlie and daughter Annie. Daniel is supported by his wife, Denita, who is not only a fantastic homemaker but is the behind the scenes expert in running the business. With over 10 years experience in the racing industry Denita, happily assists in the many varied duties required in running a racing stable.
Daniel thoroughly enjoys his role of being a horse trainer but the ultimate highlight of that role is sharing the race day experience with his owners.