Buy shares in one of ATB's Top Racehorses!
Australian Thoroughbred Bloodstock - Racehorse Shares
Specialising in racehorse shares and horse racing syndicates, designed to suit most peoples' budgets. We offer buyers 5% to 20% horse shares in our champion thoroughbred racehorses.
» You too can buy racehorse shares plus join hundreds of our other partners for a fantastic and rewarding experience!
How to Buy Your Horse Racing Shares:
Simply call our direct line 1800 616 617, or mobile: 0417 616 666 to arrange an inspection or to buy racehorse shares.
Interested in Owning Shares in an International Racehorse?
If you're interested in buying very affordable shares in our racehorses, please visit our ' Racehorse Shares for Sale' page.
» Affordable small percentage racehorse shares are always on offer in our existing racing syndicates & racehorses we purchase.
» We welcome you to register your interest in our horse racing syndicates and shares!
Australian Thoroughbred Bloodstock continues to selectively search for and purchase up and coming racehorse performers that we race both internationally and in Australia on a permanent basis, leading them up to the Melbourne Spring Carnival & Melbourne Cup.
ATB's recent Melbourne Cup results include:
Tiberian - 7th to Rekindling 2017
Heartbreak City - 2nd to Almandin 2016 (below)
Seismos - 9th to Protectionist 2014
Dandino - 5th to Fiorente 2013
Jakkalberry - 3rd to Green Moon 2012
Horses Currently Available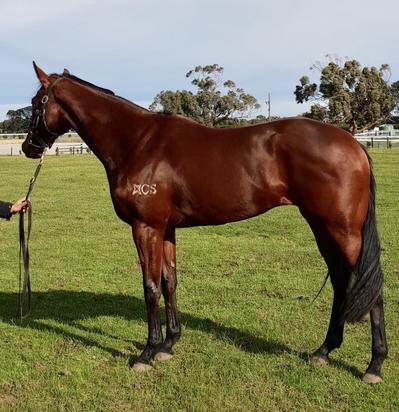 3 year old Bay Filly
Sire: Hussonet Dam: Wozniacki
5% ONLY - SHARE AVAILABLE:
AN OPPORTUNITY TO RACE A HORSE WITH PAUL PREUSKER
PRICE:
$4000 - 5%
(Share prices include GST and all ongoing costs until June 30th, 2019)
Ongoing Monthly Costs:
Training:
5% - $185
10% - $370
Spelling:
5% - $50
10% - $100
A lovely ...
2 year old Grey Colt
Sire: Zebedee Dam: Queenera
****WOMEN'S ONLY SYNDICATE****
Join us in racing this stunning grey colt by new stallion, Zebedee out of our lovely former race mare Queenera, a Sandown city winner in her own right.
SHARES AVAILABLE: 15%
Share Price:
5% - $4400
10% - $8800
(Share price...
Upcoming Runners
Recent Winners
| Horse | Date | Race | Margin | Jockey |
| --- | --- | --- | --- | --- |
| Gamay | Sep 06, 2019 | 1 - BALLARAT SYNTHETIC | 3.80 | Declan Bates |
| Sirius Deal | Sep 03, 2019 | 1 - BALLARAT SYNTHETIC | 1.80 | Dean Holland |
| Roederer | Aug 26, 2019 | 1 - Swan Hill | 1.30 | C A Robertson |
| Sirius Suspect | Jul 20, 2019 | 2 - Flemington | 1.30 | B Rawiller |
| Captain Harry | Jul 10, 2019 | 5 - Sandown-Hillside | 1.00 | Jessica Eaton |
| Collectable | Jun 06, 2019 | 8 - Seymour | 2.00 | M J Allen |
| Mai Shiny Choice | Jun 04, 2019 | 6 - Casterton | 0.20 | Teodore Nugent |
| Captain Harry | May 28, 2019 | 7 - Hamilton | 0.50 | Jessica Eaton |
| Ransom Money | May 27, 2019 | 7 - BALLARAT SYNTHETIC | 0.50 | Jessica Eaton |
| Connery | May 15, 2019 | 4 - Sandown-Hillside | 2.50 | Craig Williams |