$18 million in bonuses on offer in Victoria annually with the launch of VOBIS Gold. The Victorian Coalition Government today delivered on its election commitment to support the state's thoroughbred breeding industry by announcing a new multi-million dollar program to boost prize money and bonuses for Victorian bred racehorses.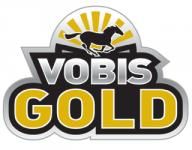 Minister for Racing Denis Napthine was joined by TBV President Tim Johnson, Racing Victoria Chief Executive, Rob Hines, at Swettenham Stud, Nagambie, to announce that the Government would provide $6.8 million over four years to help establish VOBIS Gold.
VOBIS Gold, which will be offered in addition to Victoria's successful Super VOBIS scheme, provides owners of horses bred in Victoria with the opportunity to significantly increase their earning potential.
VOBIS Gold will offer $20,000 bonuses at up to 350 races conducted across all ages, classes and tracks, plus an annual $1 million restricted race series exclusively for VOBIS Gold qualified horses will be held across city and country racecourses.
A total of $18 million in VOBIS Gold and Super VOBIS bonuses will be on offer in Victoria each year with entry into the VOBIS Gold program courtesy of a one-off $1100 (inc GST) fee for qualified yearlings. Under the scheme, the owner of a qualified horse winning a standard $12,000 Victorian country race with a VOBIS Gold and Super VOBIS bonus attached will collect $25,235 compared to $6,825 for an unqualified horse. Similarly in Melbourne, the owner of a qualified horse winning a standard Saturday metropolitan race with a VOBIS Gold and Super VOBIS bonus attached will collect $72,800 compared to $42,700 for an unqualified horse.
"VOBIS Gold is a brilliant system which will provide a real boost to the Victorian racing industry by encouraging owners and trainers to not only purchase Victorian bred yearlings but to also race their horses in Victoria, particularly at country racecourses," Napthine said.
"VOBIS Gold will help to produce more Victorian born and bred champions of the turf like Black Caviar.
"Under VOBIS Gold, owners of horses already eligible for the existing Super VOBIS program will pay a one-off nomination fee that will give owners even more opportunities to share in prize money bonuses in specific races throughout the state.
"Both Super VOBIS and VOBIS Gold will be open to the progeny of all Victorian based stallions and foals of dams owned by Victorian breeders.
"Through the new initiative, owners, trainers and jockeys of the first three placegetters in VOBIS Gold races will benefit from the prize money bonuses," Napthine said.
Hines said the establishment of VOBIS Gold showed the Victorian Government's support and on-going commitment to the Victorian breeding industry, which is continuing to produce stars of the track locally and abroad.
"We are delighted to launch VOBIS Gold which complements the lucrative Super VOBIS program here in Victoria and provides even more riches for those people racing horses in Victoria that are bred within the state," Hines said.
"VOBIS Gold will deliver increased returns to owners, providing opportunities for qualified horses to claim a lucrative VOBIS Gold bonus across all ages, classes and tracks, particularly in regional Victoria."
Thoroughbred Breeders Victoria (TBV) President, Tim Johnson, said VOBIS Gold was the culmination of TBV's work over the past 18 months to strengthen Super VOBIS.
"The Victorian Government's substantial injection of funds has been the most significant factor in delivering the desired result, that is, an improved scheme that will benefit all breeders in this state," Johnson said.
"The Victorian Government's commitment to assist breeders is unprecedented. By reinvesting racing funds into a bonus scheme which boosts returns to owners of Victorian bred horses the flow on will be increased demand for the Victorian product.
"Breeders will now have even greater confidence to continue to invest both in breeding stock and infrastructure. One of the big winners from this announcement will be regional Victoria."
This season's yearling crop will be the first to compete for VOBIS Gold bonuses when they hit the racetrack from late 2012.
The one-off yearling entry fee will be due on 1 June each year with the nomination form and details for the initial crop to be distributed in early 2012.