Performance of our Racehorses
Winners to runners – 14.67%
Top 3 finish – 38%
| | | | |
| --- | --- | --- | --- |
| 2022/2023 | 1st | 2nd | 3rd |
| 150 | 22 | 19 | 16 |
Receive the latest news from ATB
ATB-TV as a free service for our owners and readers to provide a more personal touch, especially for those owners that live interstate or overseas.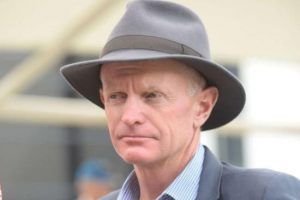 Phillip Stokes Racing is a dual-state operation with stables on-course at Morphettville and Pakenham, giving the stable the luxury of placing runners in either State to give them every opportunity to be metropolitan competitive.
Stokes has a special ability to get horses ready for the moment, his local and international knowledge has become invaluable in the way he approaches his training methods and firmly believes in having a hands-on approach when it comes to the horses in his care.
He won four straight South Australian State Trainer Premierships from 2012/13 – 2016/17.
Over the years he has built a fantastic reputation for guiding fillies to black type race success and his open mind with his horses allows the stable to tackle any race across Australia. If the horses are going well enough, Phillip and his team will travel them to their best advantage.
Phillip Stokes Racing is backed by a committed team of staff dedicated to help provide the best results for their clients.